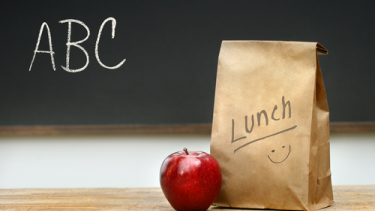 Scientific research provides compelling evidence that under-nutrition negatively impacts behaviour, school performance and cognitive development in children. The School Meal Program provides a nutritious lunch for hungry students, those students who for financial reasons, find it difficult to bring a lunch to school. School staff have noted that a good lunch helps students concentrate and learn better, get along more appropriately in the classroom and have improved social skills and manners.
Funding for this program is provided by The Ministry of Education, with contributions from participation families and community donations. Participating families are encouraged to pay what they can. Every loonie helps! Lunches cost the District approximately $4.00 each. If you are financially distressed and cannot pay the full amount - a partial contribution is greatly accepted. Every loonie helps to keep this Program going!
Please note: Students who have food allergies, must provide a medical note stating the child's name and specific allergy along with the physician's signature and printed name to ensure that they will receive an appropriate lunch. Unfortunately this Program cannot accommodate those students with multiple allergies.