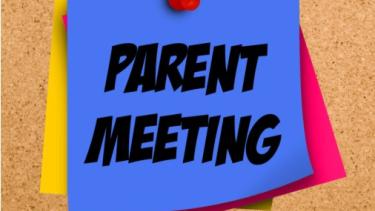 PAC
Parent Advisory Committee
PAC Meetings are every third TUESDAY of the month.  Please contact  email Abby Middle PAC @ pacabbymiddle@gmail.com " media_library="Media Library"> pacabbymiddle@gmail.com  for the Zoom meeting info.  
The HUSKY Parent Page
What we Believe about Parent Involvement
The teaching community at Abbotsford Middle School believes that building partnerships with parents is a critical element to a child's success and development.  To this end teachers make their School District e-mail addresses available and encourage conversation and dialogue through e-mail, telephone, and the student planner.  The most effective means of communication is person to person.  We invite parents to visit the school anytime but, particularly during the times set aside for parent/teacher conferences or other events at the school.    We encourage parents and their children to work with the teachers to problem-solve issues or concerns; this triadic partnership can be very powerful for students' success.
Our Parents
We have a very active Parent Advisory Committee, chaired this year by Mrs. Ginny Venaziano.  We also have a very active School Planning Council, the members of which are elected by the PAC.  This group meets with the Principal regularly to discuss a range of school related issues and provide direction for and input into school-based decisions.
Historically our parents volunteer for the leadership committees described above and help with events around the school including: Grade 8 Banquet, Sports Day, Teacher Appreciation, Library assistance, field trips and coaching etc. Time spent fundraising is kept within reason.
What Does Research Tell Us About the Influence of Parental Involvement on Student Achievement?
Student achievement improves in a home environment which encourages learning.
Student achievement improves when parents express high (but not unrealistic) expectations for their children's achievement and future careers.
Student achievement improves when parents become involved in their children's education at school and in the community.
Student achievement improves when parents are enabled to play four key roles in their children's learning.
*As teachers, parents create a home environment that promotes learning, reinforces what is being taught at school, and develops the life skills children need to become responsible adults.
*As supporters, parents contribute their knowledge and skills to the school, enriching the curriculum, and providing extra services and support to students.
*As advocates, parents help children negotiate the system and receive fair treatment, and work to make the system more responsive to all families.
President - Linden Bellenie To contact our PAC please email
pacabbymiddle@gmail.com
Parents please review the DRAFT PAC Bylaws.
pacabbymiddle@gmail.com
" media_library="Media Library">Provide feeback to
pacabbymiddle@gmail.com